Australian Wines Online Delivered World Wide, from Australia's Fine Winemakers.

We invite you to join the many thousands of wine enthusiasts who have discovered the unique taste and style of
Australian wines and the ease of international delivery. All the Aussie wines are produced by Australia's fine Wine makers.
These Australian wines online are crafted for the wine lover who understands and expects quality wines.

Click the Flag to view the Selection of Australian Wines delivered:


Australian Wines
delivered To Your Door
in Australia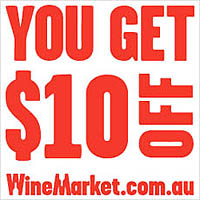 Australian Wines
delivered To Your Door
in Australia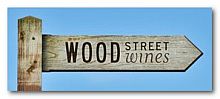 Wood Steet Wines work directly with wholesalers, distributors and wineries. They will deliver to you, the best wine at the best possible price



Australian Wines
delivered To Your Door
in Australia





WineSale is a Sydney based retailer
with over 25 years experience
in the Australian Wine Industry, specialising in Australia
wide deliveries



Come With Us on a Wine Tour DownUnder
Visit Australia's unique Wine Regions and specially chosen Aussie wine styles. Maybe a Shiraz or Chardonnay from South Australia, they're just fantastic. Or a West Aussie Cabernet Sauvignon from the renowned Margaret River Region. A Pinot Noir from our cooler climates is always great,
or how about a delightful Merlot? And if your preference is white wine, why not try a Sauvignon Blanc or Semillon or a blend of both.
If Sparkling Wines or bubbles are your go, we have these too. Follow the links to visit Australia and our unique Australian wine regions
and Australian wine styles. Or discover the best Australian wine and food pairing in our Wine Basics and Wine with Food information.
Taste the Wonder from DownUnder.